Summer is short and hot in Toronto, everyday above 10 degrees is a wonderful day, maximize a hot day enjoyment on a yacht over the lake of ontario in downtown toronto
It has a luxurious, modern design, with plush seating and plenty of natural light. The walls are a pale beige, with dark wood accents, and a light beige carpet that runs throughout the entire living area.
The furniture is upholstered in high-end leather and velvet, and the cushions are a soft white. There's a large flat-screen TV mounted on the wall, as well as a cozy fireplace.
The exterior of a yacht is stunning. Its sleek, modern design features multiple levels and plenty of deck space. The hull is a deep navy blue with white accents, and the windows are tinted for privacy.
There is a spacious bridge overlooking the bow, with a large sun deck perfect for relaxing and enjoying the view. The upper deck has plenty of seating and a wet bar for entertaining.
These include a galley kitchen, a lounge area, cabins for passengers and crew, a bridge for navigating, and a sundeck for relaxation. The yacht can also be outfitted with a variety of recreational amenities,
In addition, the yacht can also have multiple decks, with varied features such as a wet bar, a grill. Finally, the yacht is equipped with a variety of navigation and communication equipment, such as a radar, a GPS system, and a radio.
A luxury yacht has some truly amazing facilities. For entertainment, there is usually a large media room with a wide-screen TV, a surround-sound system, and a library stocked with books and movies.
The yacht also has plenty of deck space for lounging and sunbathing, as well as private cabins for passengers and crew.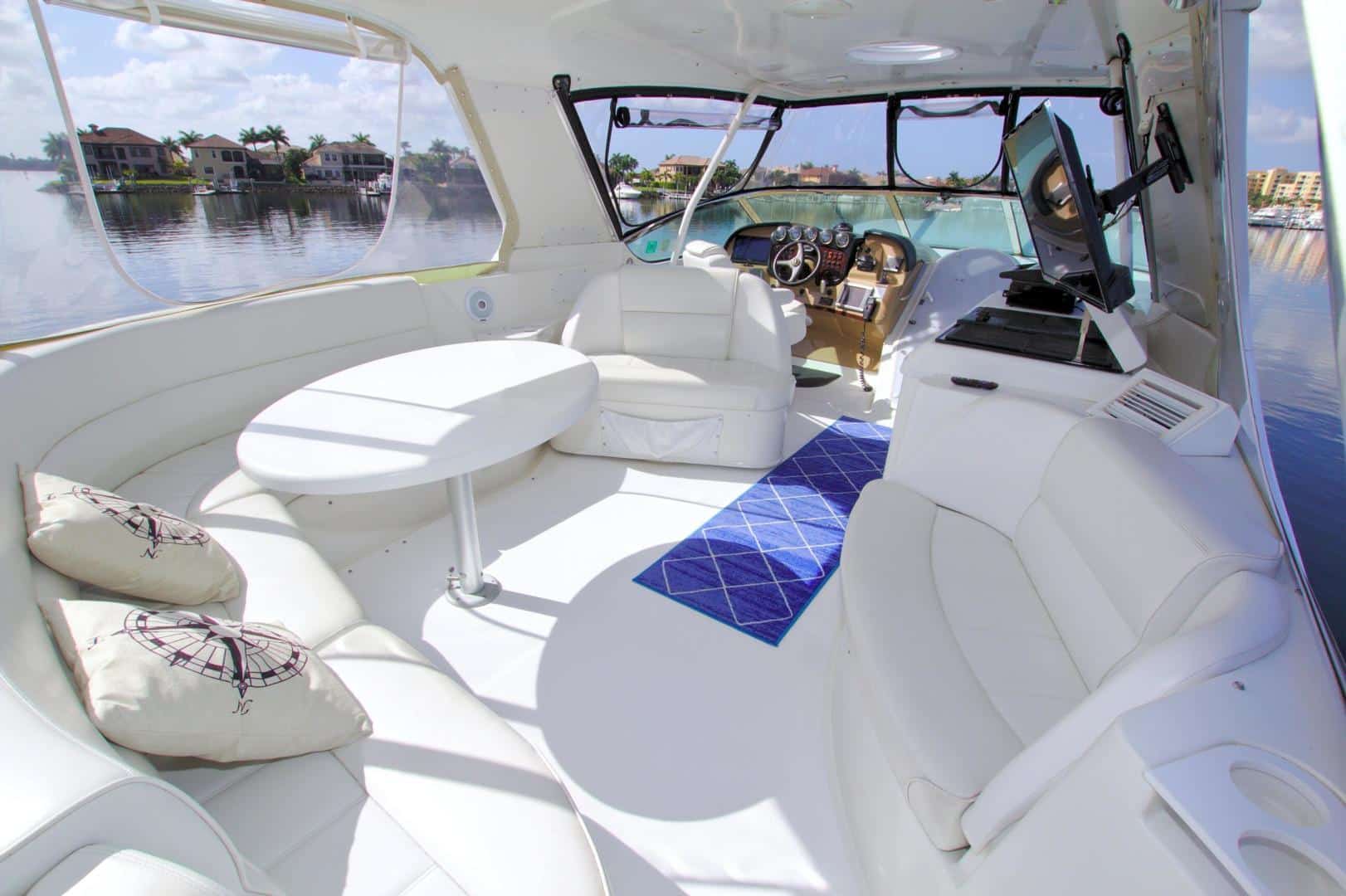 Yacht design is a complex process that combines aesthetics, functionality, and safety. Generally, the design of a yacht is made up of a hull, a deck, and a superstructure. The hull is the body of the yacht, designed to provide buoyancy and stability in the water.
GTA Yacht Rental is a high-end yacht charter business that offers luxury trips and services. The company has an extensive fleet of yachts, ranging from smaller vessels to larger superyachts. They provide a range of services such as private charters, corporate events, and day trips.
Experienced captains are available to guide you through your journey, and a team of dedicated staff is on hand to attend to your needs.