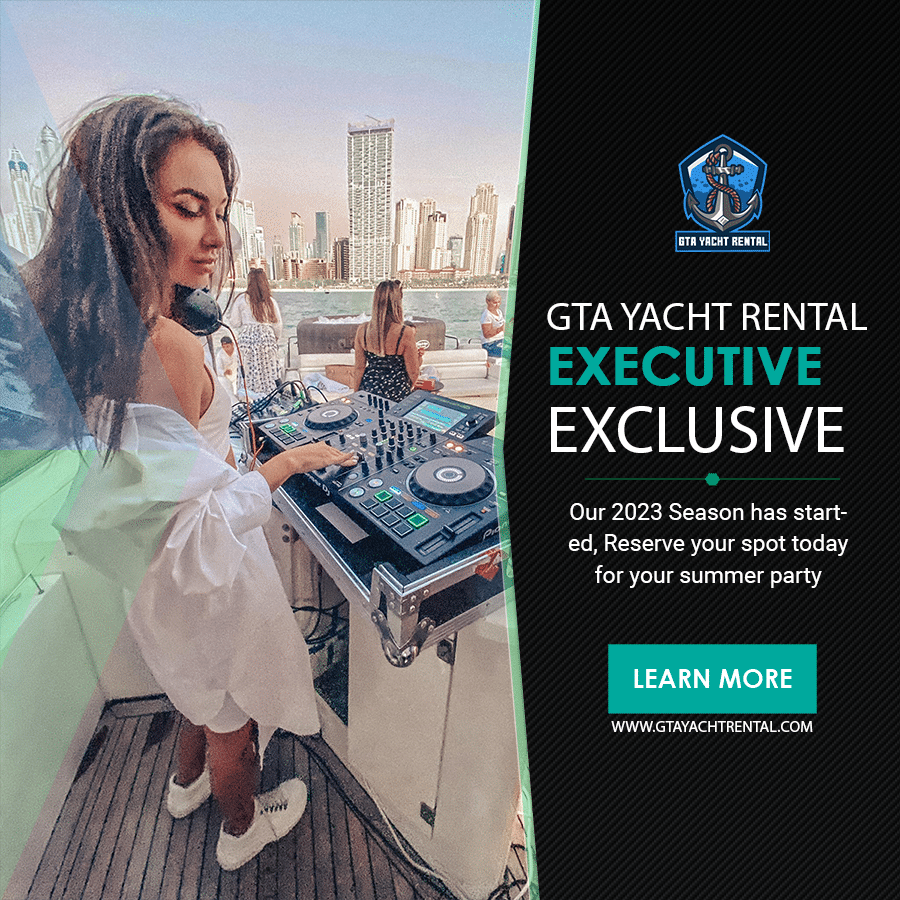 Private Yacht Rental in Toronto
Private Yacht Rental In Toronto – Explore the City In Style:
Are you looking for a unique way to explore Toronto's beautiful waterfront and skyline? Our private yacht rental service offers the perfect way to experience the best of the city in style.
Boat Selection:
At our yacht rental company, we offer luxury yachts, sailboats, and powerboats, each equipped with comfortable seating areas, modern amenities, and professional crew to ensure a safe and enjoyable experience on the water.
Stunning Views:
Our private yacht rentals provide stunning views of Toronto's skyline and waterfront, including landmarks like the CN Tower, Toronto Islands, and Ontario Place. Relax on the open water and see the city from a whole new perspective.
Customized Experience:
Private yacht rental in Toronto allows for a customized experience to fit your needs. Whether planning a romantic sunset cruise, family outing, or corporate event, our team can work with you to create the perfect itinerary and menu.
Occasions:
Our rentals are perfect for weddings, birthdays, and corporate events. We accommodate groups of various sizes, from intimate gatherings to larger parties. Flexible rental options, including half-day, full-day, and multi-day rentals, fit your schedule.
Discount:
New customers who book with us in May can enjoy a special discount on our private yacht rentals. Don't miss out on this opportunity to experience Toronto from a whole new perspective.
Conclusion:
Contact us today to book your private yacht rental and start planning your unforgettable adventure on the water. Thank you for considering our services, and we look forward to welcoming you aboard!