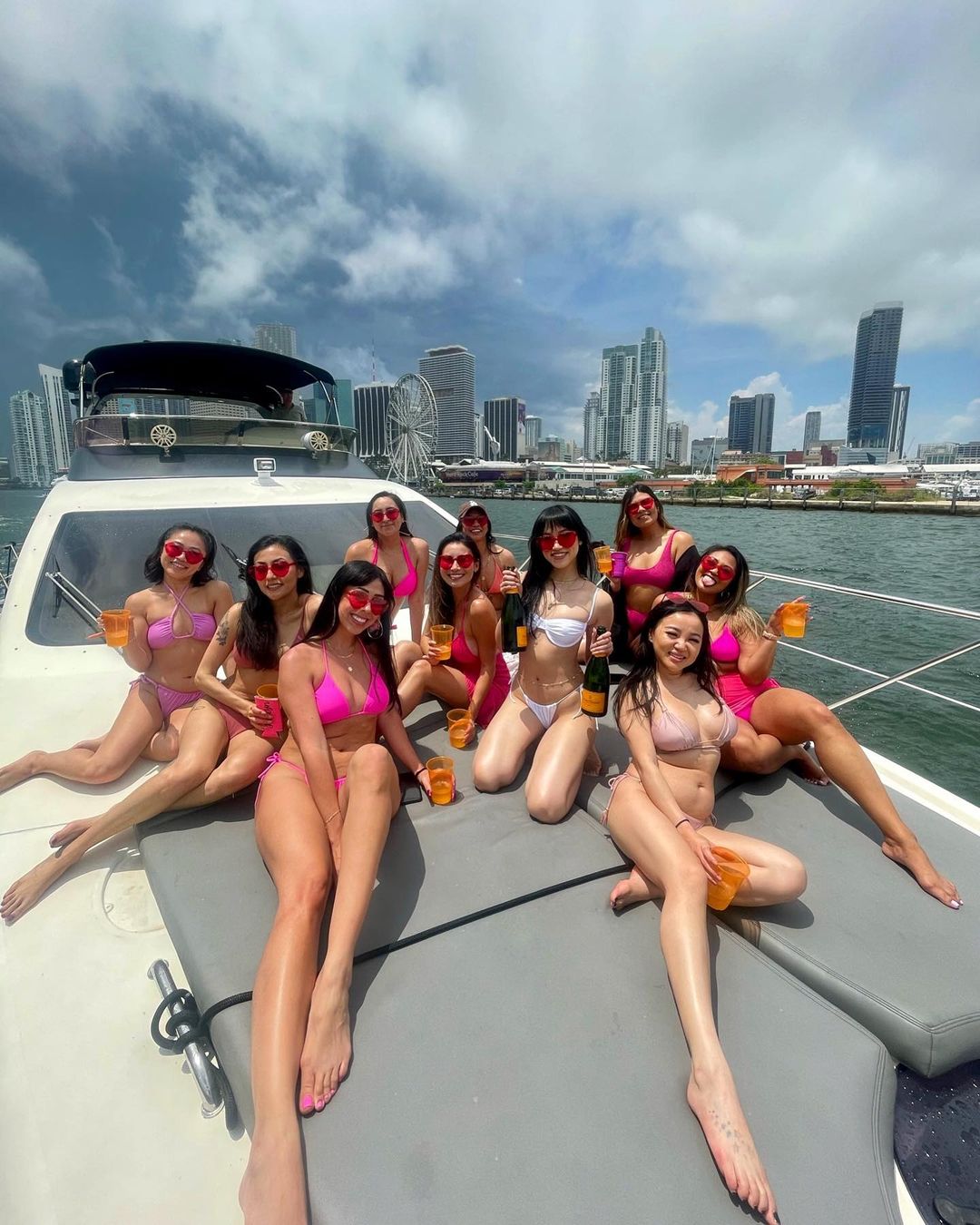 Toronto Affordable Yacht Rental
Toronto Affordable Yacht Rental: Toronto's #1 Private Yacht Host for an Affordable Luxury Experience
Toronto Affordable Yacht Rental: Toronto's #1 Affordable Private Yacht Host
Introduction: Toronto's breathtaking waterfront and vibrant cityscape offer numerous opportunities to explore its scenic beauty. For an unforgettable experience on the water, GTA Yacht Rental stands out as the leading provider of private yacht rentals in Toronto. With exceptional service, a top-notch fleet, and affordable prices, GTA Yacht Rental is the go-to choice for an unforgettable adventure on the open seas.
Unveiling Toronto's Affordable Yacht Rental Gem: Affordability is a significant factor when it comes to luxury experiences on the water. GTA Yacht Rental excels in this aspect, offering affordable yacht rentals that have made them the number one choice for those seeking a memorable yet budget-friendly getaway.
Diverse Fleet Variety: GTA Yacht Rental offers an impressive fleet of meticulously maintained yachts to cater to diverse preferences and group sizes. Whether planning an intimate getaway for two or hosting a grand celebration, they have the perfect vessel to accommodate your needs. From sleek motor yachts to luxurious catamarans, there's an ideal yacht to suit your taste and budget.

Professional Crew and Outstanding Service: Exceptional service and a friendly crew can elevate your yacht experience to new heights. GTA Yacht Rental understands this, and their professional and experienced crew members provide top-tier hospitality, taking care of every aspect of your voyage. From navigation assistance to creating personalized itineraries, their crew ensures your journey is truly unforgettable.

Breathtaking Toronto Waterfront Exploration: Embark on an enchanting adventure along the mesmerizing Toronto waterfront with GTA Yacht Rental. Cruise past iconic landmarks like the CN Tower, Toronto Islands, and Harbourfront Centre while basking in the beauty of Lake Ontario. Witness stunning sunsets and capture panoramic views of the city skyline, all from the perfect vantage point aboard their yachts.

Customizable Experiences: GTA Yacht Rental understands that every occasion is unique and strives to cater to your specific requirements. Whether celebrating a birthday, organizing a corporate event, or planning a romantic getaway, they offer customizable packages tailored to your needs. From catering services and onboard entertainment to personalized decorations, their team ensures every detail contributes to an unforgettable experience.

Unmatched Affordability: GTA Yacht Rental's commitment to affordability sets them apart. They believe luxury experiences should be accessible to everyone, and their competitive pricing reflects this philosophy. By offering affordable yacht rentals without compromising quality, they have earned a stellar reputation as the go-to choice for an affordable yet luxurious experience on Toronto's waters.
Conclusion: For an affordable yacht rental in Toronto that doesn't compromise on luxury or exceptional service, choose GTA Yacht Rental. With a remarkable fleet, dedicated crew, and commitment to affordability, they rightfully hold the title of Toronto's #1 private yacht host. Set sail with GTA Yacht Rental and indulge in a memorable journey along the stunning Toronto waterfront, creating lasting memories to cherish.
Note: For More blog post please visit our website, and keep updates and upcoming events at our social medias Follow us