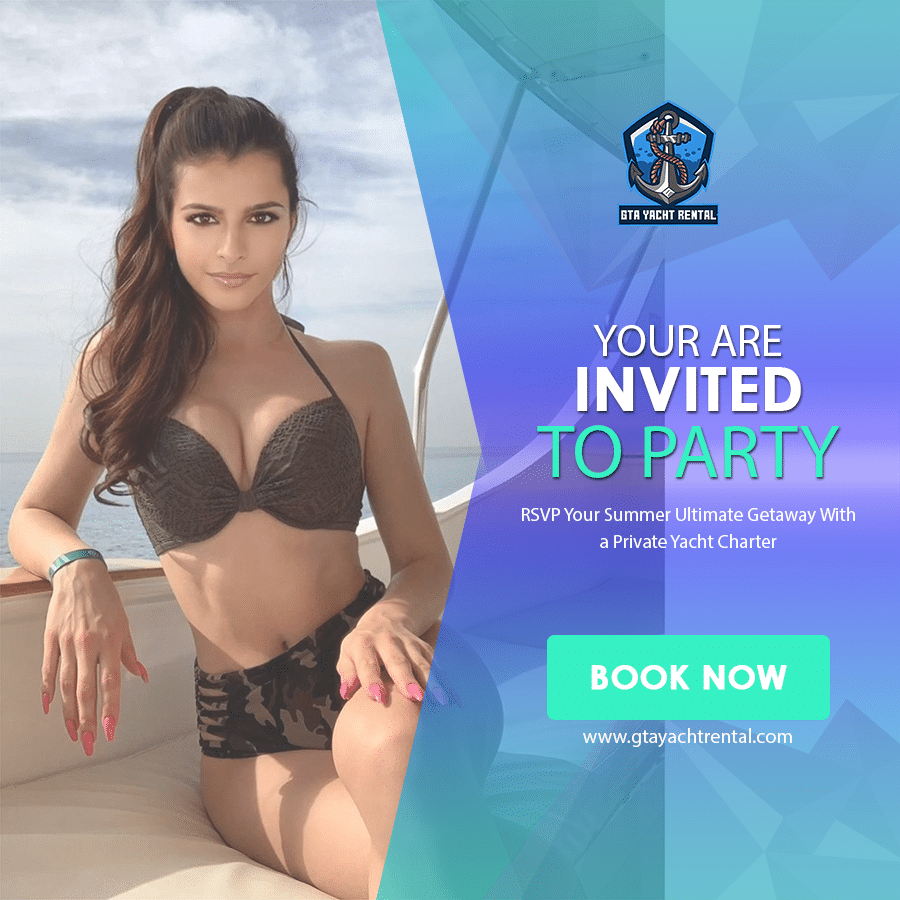 Premier Private Yacht Charter
Premier Private Yacht Charter Toronto: Welcome to the captivating realm of GTA Yacht Rental, where luxury meets tranquility on the sparkling waters of Toronto. If you're seeking an unforgettable experience aboard a private yacht, look no further. In this blog post, we will unveil the secrets of GTA Yacht Rental, your ultimate destination for an opulent and personalized yacht charter experience in Toronto, Canada.
Unmatched Luxury and Comfort

Experience opulence aboard our meticulously maintained yachts. From spacious decks to lavish interiors, every detail is designed for your utmost comfort and enjoyment.

Tailored Experiences for Any Occasion

Celebrate special moments or escape on a retreat tailored to your desires. Our team creates personalized experiences for romantic getaways, corporate events, family gatherings, and more.

Exceptional Service, Professional Crew

Our dedicated crew ensures impeccable service throughout your journey. From gourmet meals to thrilling water activities, we go above and beyond to exceed your expectations.

Explore Toronto's Hidden Gems

Discover secluded coves, vibrant waterfront destinations, and iconic landmarks as our expert crew guides you through Toronto's hidden gems.
Premier Private Yacht Charter Toronto: Unveiling a world of luxury and serenity, GTA Yacht Rental invites you to embark on a remarkable private yacht charter in Toronto. With our unmatched fleet, personalized experiences, and exceptional service, we promise to create unforgettable memories for you and your loved ones. Embrace the opulence, revel in the beauty of the Toronto skyline, and surrender to the allure of the open waters. Contact GTA Yacht