Toronto Private Yacht Charter –
Are you dreaming of an exclusive getaway with your loved ones, or a memorable corporate retreat? Consider a private yacht charter! With a private yacht charter, you can indulge in the ultimate luxury of cruising on the open waters, while experiencing personalized service and complete privacy.
Unparalleled Privacy
One of the biggest advantages of a private yacht charter is the level of privacy it offers. Unlike on a cruise ship or even a luxury resort, you won't be sharing the yacht with any strangers. Instead, you and your guests will have exclusive use of the yacht, meaning you won't have to worry about being disturbed by other passengers or guests.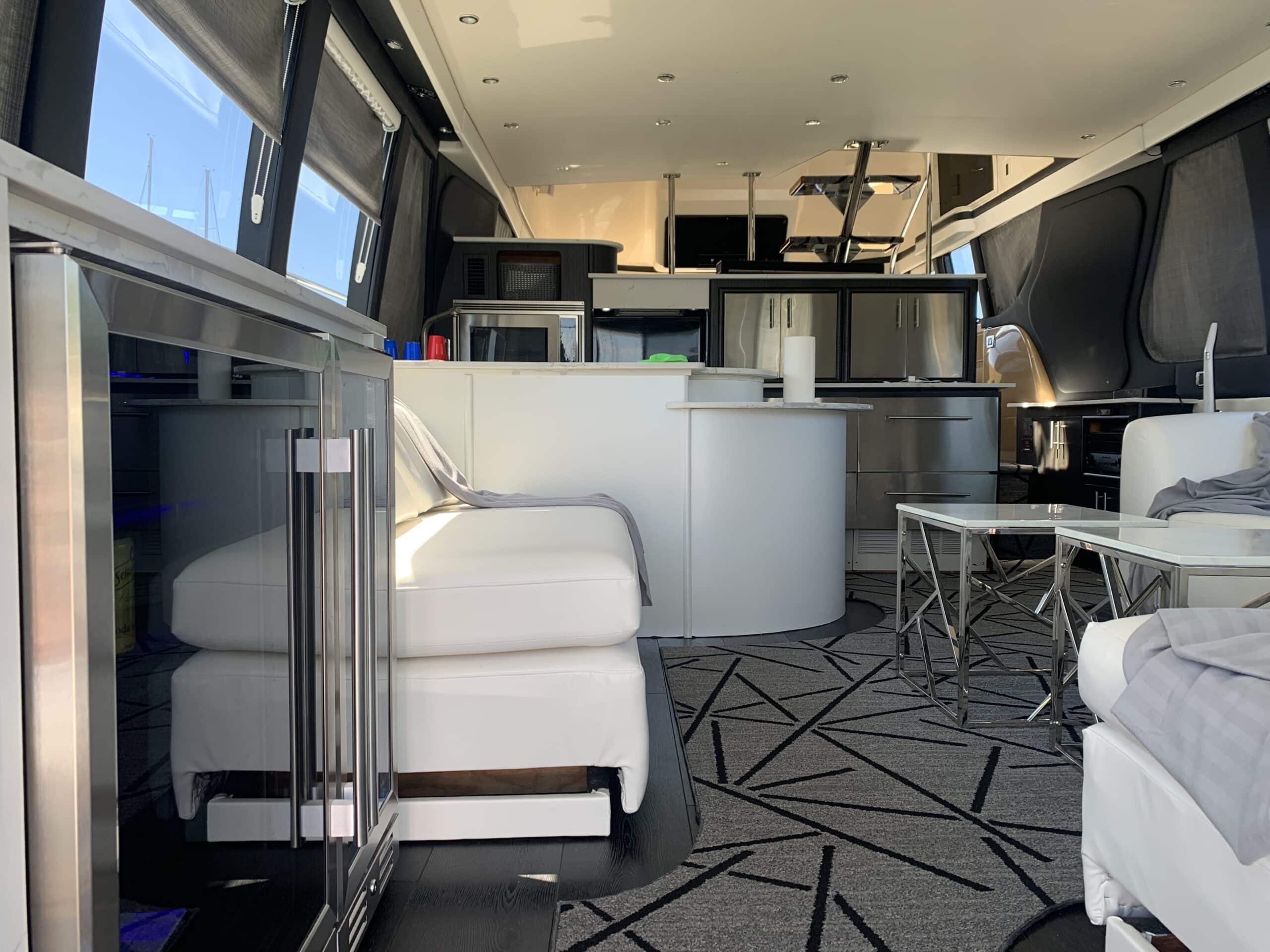 The luxury upscale Cabine with high expectations for our VIP guests.
Luxury Amenities
Yachts are known for their luxurious amenities, and a private yacht charter is no exception. From spacious cabins and plush furnishings to state-of-the-art entertainment systems and water toys, you'll have everything you need for a comfortable and memorable vacation.
Exclusive Access
A private yacht charter also offers you exclusive access to some of the most beautiful and secluded destinations in the world. You'll be able to visit places that are inaccessible to other travellers, and experience a sense of freedom and adventure that can't be matched by a land-based vacation.
Customized Itinerary
Toronto Private Yacht Charter, you have the flexibility to create your own itinerary. Whether you want to cruise along the stunning coastline, explore hidden coves and islands, or simply relax and soak up the sun, your captain will work with you to create a personalized itinerary based on your preferences.
Exceptional Service
When you charter a yacht, you'll enjoy the ultimate in personalized service. Your crew will be dedicated to catering to your every need, from preparing gourmet meals to organizing water sports and activities. You'll be able to relax and unwind, knowing that everything is taken care of for you.