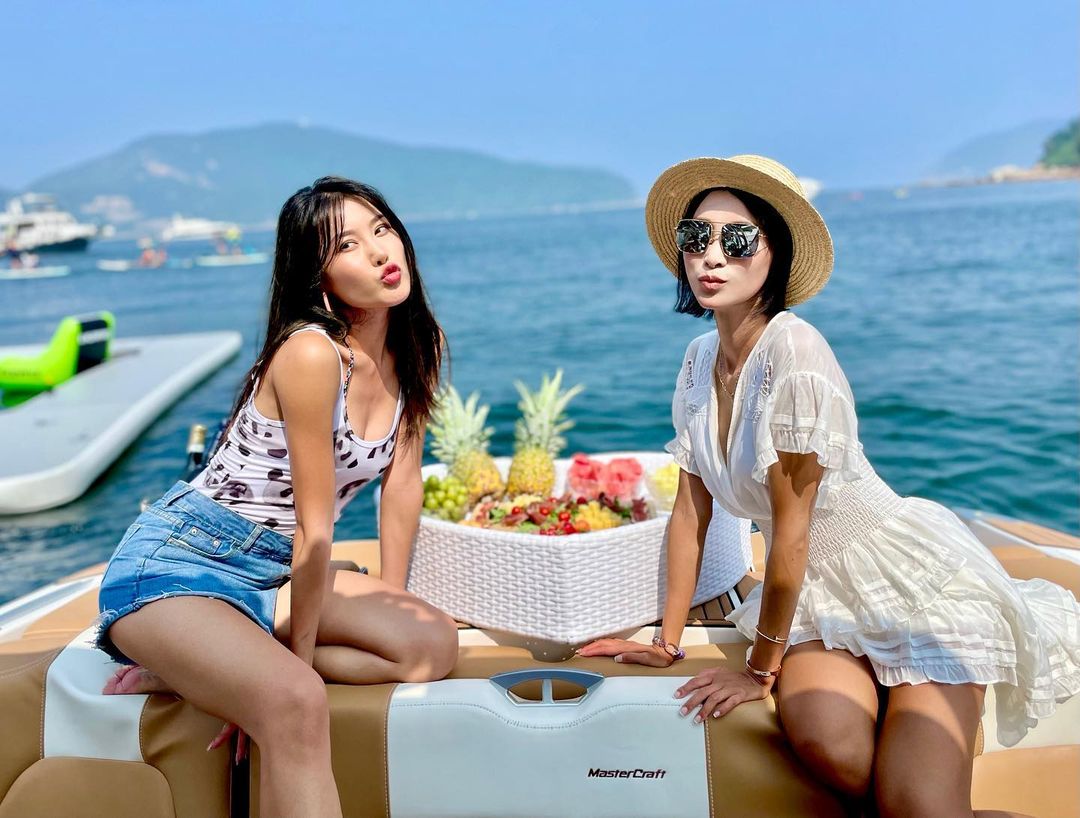 Boat Rental Near Me: Explore Toronto Lake
Boat Rental Near Toronto: Unforgettable Moments Await
Introduction: Experience the Epitome of Luxury and Convenience
Are you searching for an extraordinary experience on the water, just moments away from the heart of Toronto? Look no further than our private boat rental service. As the top-rated rental provider in Toronto, we offer unparalleled opportunities to indulge in luxury, celebrate special occasions, and create cherished memories. Get ready to embark on a journey that caters to your desires.
Close Proximity to Toronto: Convenience at Your Doorstep
Convenience is at the forefront of our private boat rental service. Our rentals are located just moments away from the bustling city of Toronto, providing easy access to the stunning waterways. Say goodbye to long drives and hello to instant escapism. Within minutes, you'll find yourself immersed in tranquility, surrounded by breathtaking views and the gentle lapping of the water.
Top-Rated Rental Provider: Exceptional Service, Unforgettable Experiences
When it comes to providing unparalleled experiences, our reputation speaks for itself. We pride ourselves on delivering exceptional service from start to finish, making us the top-rated rental provider in Toronto. Our dedicated team ensures meticulous planning and execution of every detail of your boat rental. Expect nothing short of perfection from the moment you step aboard until the time you bid farewell.
Boat Rental Near Me Host All Event Types: Celebrate Life's Moments in Style
We believe that every occasion deserves to be celebrated in style. Whether you're planning a milestone birthday, a business meeting, a lively bachelor party, or a joyous baby shower, our private boat rentals provide the perfect backdrop. Our experienced staff will collaborate with you to bring your vision to life, tailoring every detail to your preferences. Prepare for an event that leaves a lasting impression on your guests.
Exclusive Experience: Unleash Your Imagination
When you choose a private boat rental, you unlock a world of exclusivity and customization. The vessel becomes your personal sanctuary, where you can curate an experience that reflects your unique taste and style. From the decor and ambiance to the menu and entertainment, every aspect can be tailored to your liking. Our dedicated staff collaborates with you to design an unforgettable experience that exceeds your expectations.
Impeccable Event Planning: Partnering with You Every Step of the Way
Planning an event can be daunting, but with our private boat rental service, you're never alone. Our experienced staff serves as your trusted partners, guiding you through the event planning process with expertise and creativity. We listen to your ideas, offer valuable insights, and handle the logistical details, ensuring a seamless and stress-free experience. Sit back, relax, and let us bring your vision to life.
Book Your Exclusive Private Boat Rental Today: Elevate Your Experience
Elevate your experience and embark on a private boat rental near Toronto. Discover the epitome of luxury, convenience, and exceptional service. Contact us today to reserve your date and let us help you create an unforgettable event that will be remembered for a lifetime. Prepare for a celebration that surpasses all expectations and showcases the beauty of Toronto's waterways.
Boat Rental Near Me: An Unforgettable Journey Awaits
From its close proximity to Toronto to its status as a top-rated rental provider, our private boat rental service offers an unparalleled experience. Celebrate life's milestones, indulge in luxury, and create treasured memories surrounded by breathtaking scenery. Our dedicated staff is here to ensure that your event is flawless and that your experience is nothing short of extraordinary.
If you're ready to elevate your experience and plan a truly exceptional event, reach out to us today. Let us take care of the details while you savor every moment aboard your private boat rental near Toronto.